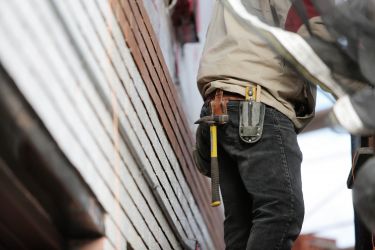 Do You Need a Licensed Building Practitioner for Your Renovation?
Ready to get your dream renovation underway? How exciting!
Regardless of the 'size' of your renovation, there are certain types of work that will require an LBP (Licensed Building Practitioner).
If your renovation has required a building consent, the answer is yes.
There are many areas under new legislation that now require a Licensed Building Practitioner. Some of these are:
Changes to the structure of the building.
Load-bearing walls and/or columns.
The foundations of the home including the floor.
Changes to the roof.
The external points of the building that may alter the weather tightness of the structure. Such as a change in windows, doors, ventilation or cladding including balconies.
Waterproofing of the floor and below the floor.
Any area that may allow a change of airborne moisture into the building.
The design of any system put in place to protect people & buildings from fire including alarms, windows, automatic doors and escape routes in particular when in close proximity to a neighbour or adjoining residence (apartments for example)
Here is the official link to the Licensed Building Practitioners website where it is further explained when you require a Licensed building practitioner.
The idea behind the change is to ensure that the builder or team of builders have the correct skill level and have undertaken the relevant training and experience to complete this type of building work.
It also means that they are to be accountable for the quality and compliance of their work under New Zealand's Building Code requirements. These can be found here.
By going through the Licensed Building Practitioners registration process it ensures that the applicant must meet the requirements in order to be accepted and displayed on the register.
We are proud to have obtained the highest level of registration for residential construction.
See our registration page here
As renovation experts, we strongly advise to check and ensure your considered builder has a current registration.
This gives you peace of mind around competencies in more complex projects. Selecting your builder's a big decision. Checking out previous projects and clients is a very beneficial exercise.
What other things should you consider before selecting your builder?
Check out our article that covers finding the perfect builder for your dream home renovation.
Which also leads to understanding builders quotes.
Feel free to get in contact with any questions you may have – we're more than happy to chat!