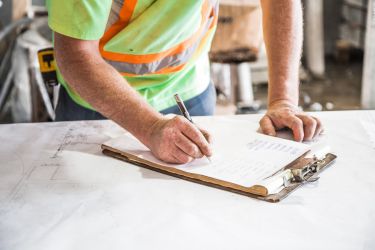 A guide to 'really understanding your renovation quotes'
Renovations are complicated, so it's no surprise the pricing you receive can also be hard to navigate.
Picking the best quote is easier said than done when you can't tell which is more favourable! It's ticky, and the age-old adage applies.
Make sure you are comparing apples with apples.
What do we mean by that? Well, what can initially seem like the same scope of works for your project may not be, when you subject it to closer scrutiny.
Take time to REALLY compare how detailed one set of pricing is compared to another. Use the following list of questions as a guide to comparing your quotes.
How broken down and clearly detailed is your scope of works? I.e. room by room, or stage by stage

?
Has

every detail actually been accounted for on each of the quotes

?
Are

there items listed as 'exclusions/extras' that you'd expected to be covered in the main scope?

If they're not listed with the main scope of works, they WILL be extra

.
How

much time and effort do you feel has been put into your pricing?
If you're unsure, take it to the builder and ask:
Have you completed a job like mine before and how did it go

?

Do you have references that I could see or clients I could speak to

?

Are you licensed? A Master Builder

?

Are the materials of good quality? Who are your suppliers and why

?

What standard of finish does this quote give me

?

Do you offer a guarantee and what does that cover?
Arrange a time to meet with your potential builder and go over any sticking points or uncertainty.
Price shouldn't be the only deciding factor, particularly if it turns out your apple is being compared with a pear.
Consider:
1. Experience:
What experience do they come with?

How long has the company been in business?

How experienced are the team that will be undertaking the renovation?
2. Quality:
What type of products will be used? What are the warranties around these?
How good are the sub-trades? How long is their work guaranteed?
Are they licensed and do they offer guarantees?
3. Communication:
How have they been to deal with so far?
How do they plan to communicate during the build?
Can you access your job timetable online during the build?
Will there be weekly meetings?
4. Fit
Who would you rather work with?
Do you seem to be on the same page?
Do they answer your questions adequately?
Are they knowledgeable?
We hope that this article helps you to make the right decision for you and your project.
We know that undertaking a renovation is a huge monetary and emotional investment. Make sure you feel comfortable and satisfied that all of your concerns have been addressed before the renovation commences.