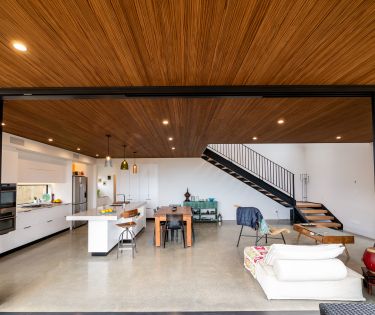 Architectural Update & Extension to a Traditional Villa.
Central Auckland
Our clients loved many character aspects of their traditional villa, what they didn't love was the lack of light, warmth, and connection to their back garden.
By working as a team with BDG architects we've added a beautiful modern 2-storey extension which is now the heart of the home: Kitchen, lounge & dining are open and light-filled with an easy connection to their entertainer's patio.
Moving the laundry to the inside of the home and giving them a much needed 2nd bathroom has been a total game-changer for Brent and Mary-Anne and their teenage daughters.
The new spaces allow the family to spend time together and also to retreat and have pockets of individual spaces. Working particularly well in a time when home offices are now the new 'norm'. Brent and Mary-Anne undertook their large scale renovation right as COVID 19 hit unexpectedly, we successfully steered them through some very turbulent times and the results speak for themselves.
Check it out and see what they think of their new dream home.
Browse more projects
Previous Project
Next Project