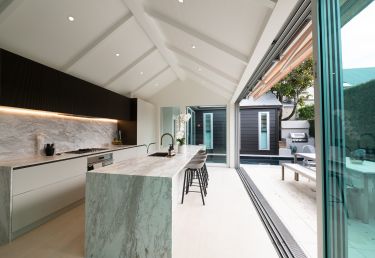 Why is a project manager so important?
When undertaking a character renovation an experienced project manager is worth their weight in gold.
With so many potential challenges they are the glue that holds each part of the build together. This featured character renovation in Parnell is a great example of how a well-run site can produce a beautiful and unique home.
A good project manager has an all-seeing eye over every aspect of your project.
Keeping control over the quality of workmanship.
The scheduling of trades and ordering of materials just to name a few of the more obvious areas they manage.
"From the outset, it was a pleasure to work with Paul & his team. Budgets were detailed & variations were clearly set out before work proceeded" Deyna & Mike - Homeowners.
A great project manager does all of the above and so much more.
They keep the client, trades, and designers informed and working together to achieve the best results possible. The impact that they have on a renovation is invaluable. As key relationship builders, they are highly important to the success of the renovation.
"Our project uncovered some unwelcome surprises from previous renovations. However, Paul took these in his stride and was always focused on solutions not problems". Deyna & Mike.
The bespoke kitchen provided by the talented Marton Lee is placed right in the centre of the home. Making it the real heart of the home. Just as the kitchen should be. A great social hub, with seamless access to the courtyard dining space and of course the pool. It's a great entertainers pad, with plenty of space to spread out and enjoy.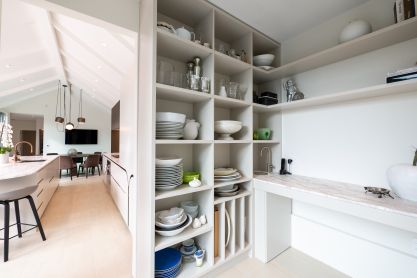 Each and every space in the home has been cleverly designed and utilized, providing great storage and usability for the owners.
Close management of trades, designers & homeowners is where your project manager earns his keep.
Your project manager should be able to communicate with each main contributor of your renovation to ensure that expectations are exceeded during your build. A renovation is a huge financial investment for anyone and should be treated with the utmost care.
"His attention to detail was phenomenal & he was a pleasure to have around. We would highly recommend Alpha 1 Builders for a renovation". Deyna & Mike.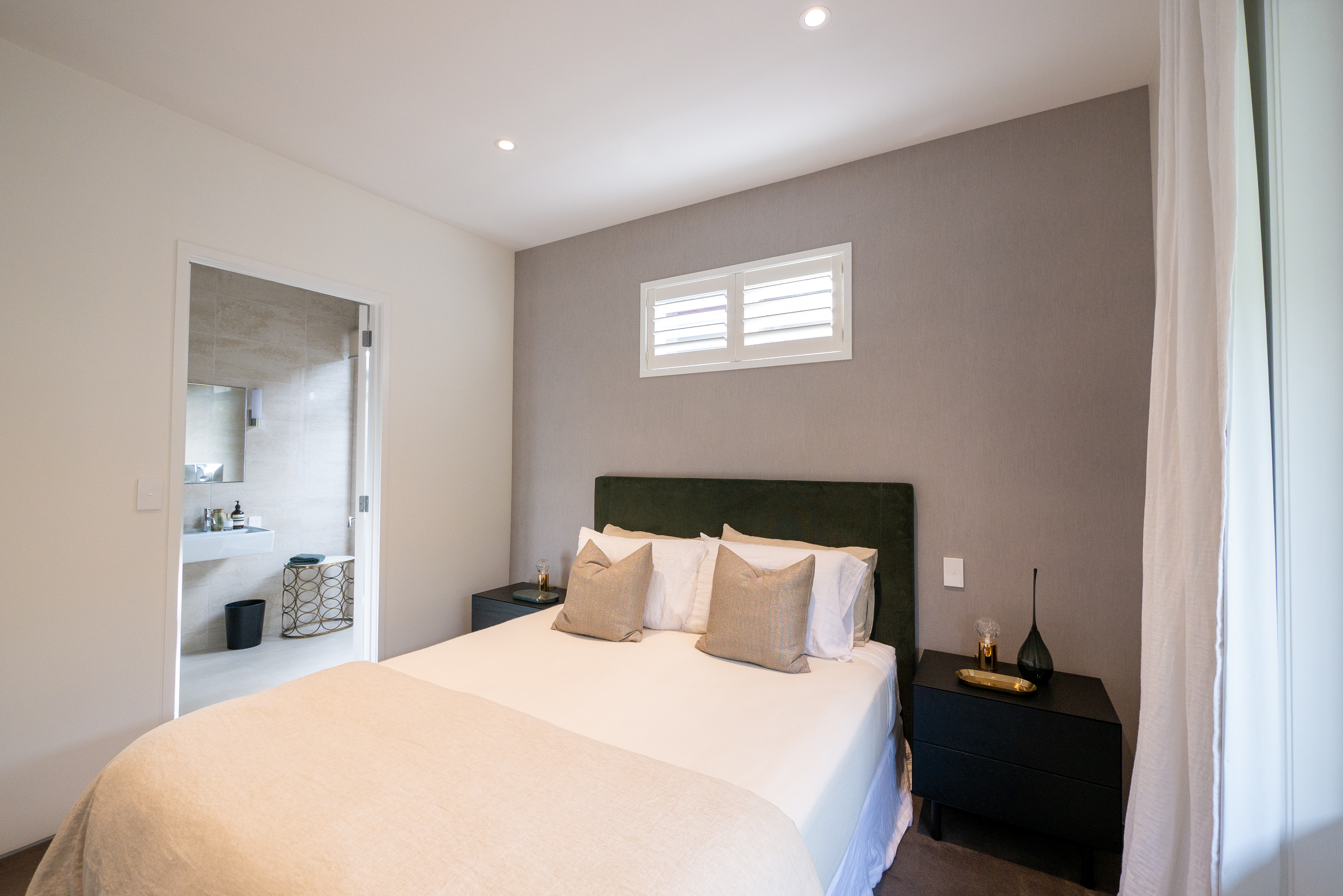 Just past the Butlers pantry lies the Master Suite, which presents its own special wing of the home. With a further two bedrooms and bathrooms situated at the opposite end of the home.
Choosing a character home specialist should ensure a project manager with plenty of experience in this type of renovation.