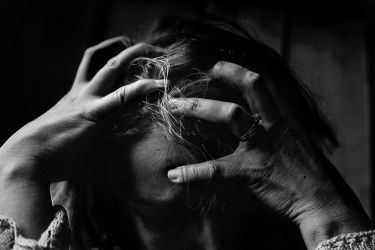 How to avoid devastating renovation overspends
In our experience, every single renovation should begin with a serious consideration of what you want versus what you can afford.
Having it laid out from the beginning and planning only what you will be able to afford is the best way to avoid a budget blowout. Determining what will fall within your budget requires research, but it's well worth the effort once your dream renovation plans have been approved and are underway.
Once your dream renovation plans are approved and ready to go, you can begin the actual construction of your renovation. Which leads into another exciting but tricky time for sticking to the renovation budget and here's why…
There is one particularly tricky factor in determining what's affordable for you.
That is the fixtures and dressings that will make an empty shell into a functioning home. When it comes to these features (we are talking bathtubs, carpets, curtains, finishes, upholstery and more), the possibilities are vast and vary considerably in cost. With so many stunning options on offer, it's easy to get carried away and opt for the top-of-the-line choices in every area of your project. We urge our renovating families to be aware of how much impact they have on your overall renovation cost.
Take this bath as one example.
This is a $3000.00 stand-alone clawfoot bath which could be one option to consider for your dream master en-suite. You could also select a more standard bath for around $275.00.
If you apply this 'comparison shopping' to major details of your renovation - flooring, tiles, taps, kitchen cabinetry - you can see how it quickly impacts your budget.
The key to avoiding a stressful budget blowout
The key to creating something you love without a stressful budget blowout is picking out key 'must-have' pieces to really add wow factor, such as a beautiful hardwood timber floor in a herringbone pattern, whilst potentially paring back in other areas that are less of a focal point. The features of your home, the ones you invest in, will reflect your own personality and tastes.
We have found it helpful in past projects to have more than one option under consideration. A Plan A, with your top choices, and a Plan B with options that you would also be happy with should the budget shift or not be available for all items initially chosen. This can really help keep the project moving, instead of stalling whilst a replacement item is sourced or a decision made.
Many architects offer full services and are happy to help customize key items in your home, so be sure to ask if you are wanting some further guidance in making selections for your all-important fittings and fixtures.
The team at Yellow Fox
We recommend the talented team at Yellow Fox to many of our clients looking for a little help with the overall design of their dream homes. They are experts in all things design, from making the most of your home spatially with the placement of key features right through to countertop, blinds and even cushion selections.
Creating a cohesive, timeless design is second nature to them, and they will allow your own personality to shine through. They also provide beautifully rendered plans showing every detail of your renovation, so you can see exactly how your finished dream home will look and feel with those all-important statement pieces. Take out the guesswork and uncertainty! They also can provide a Plan A and a Plan B for the exact reasons mentioned earlier.
Yellow Fox work on a referral-only system with Alpha 1 Builders, so if you are keen to find out more check out the Yellow Fox website or get in touch with us and we can get you sorted. Working as a team, we offer a fantastic service of design and build that is very reasonably priced in the marketplace, and of great quality.
Whether you are working with a designer or going it alone, checklists and dream boards are extremely useful in coming up with a plan for your home and working it into your budget. When working with a team the more details you can give, the more accurate the pricing will be that you receive.
If you have any questions, don't hesitate to contact us so we can help! We work with excellent architects & interior designers, so get in touch, it's never too early. You might also like to check out our HOUZZ article about avoiding budget blowouts. Or Stuff NZ's article around budget blowouts during a build is an equally good read.