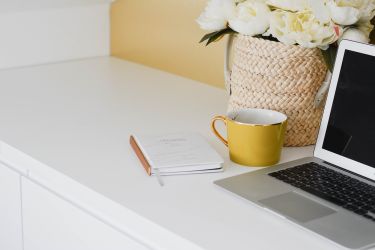 How can my renovation give me a warm, dry and healthier home?
Feels like it has been raining for an eternity this Autumn and now we have the cold snaps! So, we thought it timely to discuss heating and ventilation options for your renovations. To ensure not only your families warmth but also staying dry and mould free.
How can my renovation give me a warm, dry and healthy home?
This is a very good question and one that you can remedy with a number of solutions. We'll suggest some options available to you and provide further links so you can investigate the options that interest you most. With so many great options on the market, there's bound to be a solution that fits you like a glove!
So, what are your options?
Insulation, first and foremost.
The first place to start is to check the level of insulation present in your home currently. It's like wrapping a blanket around your entire home! So not only does it help warm your home and keep the cold out, it will also assist in keeping the warmth from heating devices from escaping during the colder winter months.
Where possible you should have insulation installed in the walls, underfloor and of course the ceiling of your home.
There are different levels and options of insulation available to you. Check out the details around insulation on this Government website to see what you need in your home. ANZ offer up to $5000.00interest free to assist, perhaps see if your bank offers any such deal too.
Heat Pumps
Mitsubishi Designer Series Heat Pumps
This new range from Mitsubishi offers you a black, silver or white option. All in a slimline, unobtrusive design. No matter what individual style you choose for your renovation, you are bound to find a winner in these sleek, warm and quiet units.
A fantastic finishing touch for your renovation project.
Our friends at Future Proof Building recommend these stylish head pumps for your renovation. See what other tips they have around heating this winter.
Efficient Heating Solutions
This Rapid heat option is a floor console model, so if you would rather have an effective heating solution sitting on your floor this could be a great option for you... Find out more.
Why choose it?
Unlike other heating methods, central heating provides even heat distribution across all rooms, leaving no drafts or damp spots. With both underfloor and radiators offered, they have solutions to suit you and your renovation.
Why not find out more, download your free brochure here.
Perhaps a system from Rinnai?
This system 'The Rinnai iHeat' is a ducted home heating system that uses hot water from your Rinnai INFINITY* continuous flow water heater to warm air and circulate it around your home. The Gas central heating system can also be zoned to only heat the areas you are using. The estimated cost for this system is around $7-12k, if you think it may be right for you, then click the link below to find out who and where it can be installed.
Wanting further details on how it works? Check out the details here.
How about an all-in-one system?
How about an all in one system for ventilation, filtration and heat distribution? Smartvent has come up with an exciting range of systems to suit the individual needs of your renovation. These systems are also operational from smart devices, so you can get your home all toasty before you arrive from work, or get the kids home from soccer practice. With options for extra ventilation packs or heat transferal, really it's up to you how you make the most of the technology available. See their website here for more details on exactly how it works and how much it's likely to set you back.
HRV? Here's how it works in a nutshell
HRV's Total Ventilation Solution purifies the drier, warmer air from your roof space before distributing it evenly throughout your home.
By creating positive pressure, the stale indoor air is flushed out and replaced with drier, filtered air. This helps reduce mould, excess condensation and odours, making your home healthier and more comfortable.
HRV have created a short questionnaire to see which solution may fit you best, as they offer not just filtration of your air, but also heating, water filtration, and whilst we aren't thinking too much about hot summer nights, cooling kits. Click on the link here if you would like to see which system your home needs.
If you like the science behind these systems, then perhaps check out the differences between the systems offered by DVS, Lossnay, HRV and smart vent just to name a few.
This link is to the Energy wise website which offers a third party view on which one works best for which scenario and how they, in fact, are constructed and function.
Fancy something a little less 'built-in'?
These eco panels from Goldair are a great option, economical too. In fact, you can install them yourself easily. Then just plug them straight into your closest electrical socket. There are models with thermostats, so you can choose which temperature will activate the panels to automatically turn off and on. There's also a timer option, allowing you to program in a set time for the heaters to get to work. Might just make it that bit easier to get up in the morning!... More here.
These panels are a safe option for little ones, as they don't exceed a certain temperature, so will not burn delicate skin to touch them. They come in a handy range of sizes. Don't underestimate the power of these little gems, they put out a fair bit of heat in an insulated home.
Are you losing heat out of draughty old windows? Maybe consider double glazing
Double glazing works with both timber and aluminum joinery in existing or new joinery. Double glazing helps to prevent the loss of heat during the winter months via draughty windows.
Using two sheets of glass sealed together in an insulated unit with an air space. Ensuring the best thermal protection and also an extra sound barrier too. Check out Atlas Glass for more details around options for your home.
Can't go past the flickering romance of a Fireplace? Check this stunner out!
The Rinnai Evolve 950 gas fire, is approved by the Asthma Foundations Sensitive Choice programme and comes with features that may reduce the likelihood of an allergic reaction for customers with asthma or allergies.
It is also customizable, with options in frame surround colours, river stones or logs etc... in fact, they even have a nifty app so you can try it on at your place before you buy!
If you have an iPhone/iPad or Android phone simply follow the instructions below to see what a Rinnai gas fireplace looks like in your home.
Keen on a clean fuel wood burner?
These stylish, NZ designed and manufactured fires need no flue and can be installed straight onto a wall of your choice, of course, they can also be fitted into an existing fire insert or there are the free-standing options too. They have a very low emissions rating, so that's always a bonus for the environment and council and with over 100 colour options, you will be able to perfectly match your renovation style. Download their brochure and check out what's on offer.
Right that's all folks! Hopefully these options give you food for thought and help to select the right solution for a warmer, drier and healthier home.