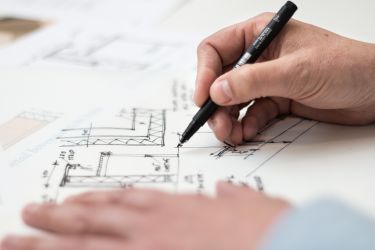 How Do I Choose The Right Architect
Choosing the perfect architect is on par with getting the right builder.

Ideally, builder and architect should be involved in the design process together, as a collaboration of creativity and practicality. Ensuring that your design is as functional as it is beautiful.
If you've had an architect suggested to you, do your homework to ensure that they will also be a great fit for you too as they can be ideal for one job but not another. We work with a number of highly reputable architects that we would be happy to recommend They are familiar with how we operate and our competencies, and vice versa.
Where to start? Investigate their abilities in the following aspects of the job:
The purely creative aspects of designing or redesigning your home.
Have they designed similar projects to yours? Check their website for project example
The technical aspects of preparing construction documentation.
Do they have a good rapport with builders? Ask your builder if they have heard of them, and for their thoughts.
Providing support to you and your builder during construction.
How available are they from the start to the completion of your renovation project? Positive relationships lead to positive outcomes.
Ideally, price should not be the main deciding factor when selecting your architect. Ultimately the most important thing is that they are on the same page with you creatively and have successfully completed projects similar to yours.
What qualifications should they have?
To be eligible for membership of Architectural Designers New Zealand Inc. (ADNZ), architects must hold a recognised certificate or diploma, undertake compulsory continuing professional development (CPD), and have their skills assessed to ensure they meet the requirements of the ADNZ Competency Standards. This membership is what you should look for.
They are also bound by the ADNZ Code of Ethics. ADNZ is the national professional body representing architectural designers. ADNZ members are specialists in building design and construction, undertaking residential and commercial projects at all stages of the construction process. For more information and to contact an ADNZ member visit www.adnz.org.nz
For more information, you can check out ADNZ's own page detailing How do I choose a designer article or take a look at this third-party article on how to choose the right architect.