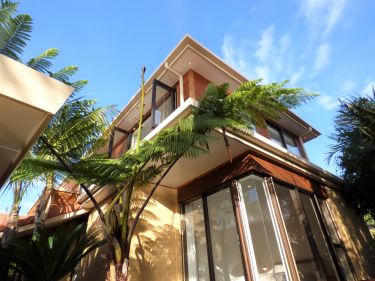 An Award-winning Dream Home for Brett and his Daughter
Basin Views
I'm so proud of it, and I just want everybody and anybody to come look at my House!
Brett and his daughter were really wanting to make the most of their existing home with fabulous views across the water and being a very social and house proud father, Brett launched into this major renovation with gusto!
There was an incredible amount of work to be done, gutting out to repair and renovate the existing three-level home and readying it for the large-scale additional storey.
Upstairs we added 2 bedrooms, a bathroom, music and dance room, living area with kitchenette and decking with views. Whilst downstairs we renovated and replaced all of the existing building.
Making the kitchen diner and lounge open out onto the entertainer's deck creating an entertainers dream home of 368 m2.
The results are a gold award-winning, unique home that works perfectly for Brett and his daughter, to show off to friends and family and take in the splendid surroundings.
Browse more projects
Previous Project
Next Project