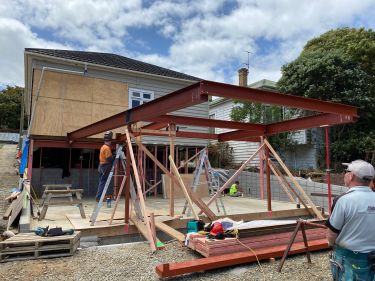 What's it like to renovate under COVID 19 Restrictions?
No one was prepared for a global pandemic to strike in 2020
So, what was it like to renovate during each level of COVID 19 Restrictions?
Brent and Mary-Anne (owners of this original Villa) could not have foreseen what was coming when they embarked on their major renovation in 2020.
To be fair none of us were prepared for a global pandemic to strike!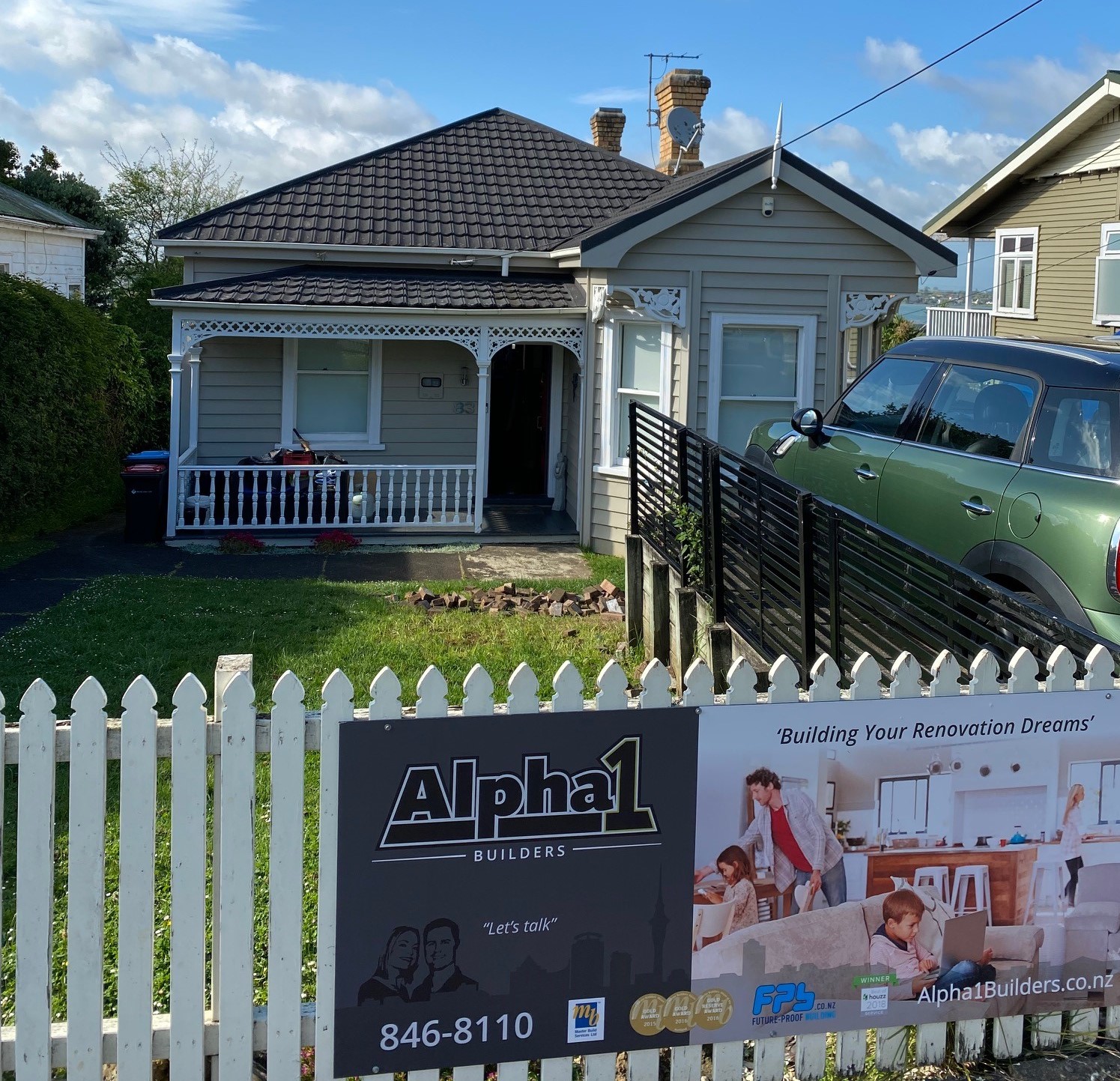 So, what was it like for them to renovate through each level of the COVID 19 restrictions and lockdown?
Their 2-storey extension started out like any other renovation. Building work was going well on-site. With foundations for the cantilevered extension taking place. Steel beams were in and concrete poured.
It was at this stage that NZ's Prime Minister announced a nationwide lock-down. It was a completely unprecedented situation, leaving the nation reeling.
"I think it was challenging times with COVID 19 coming along". "With a major lockdown right in the middle of it" Brent (owner)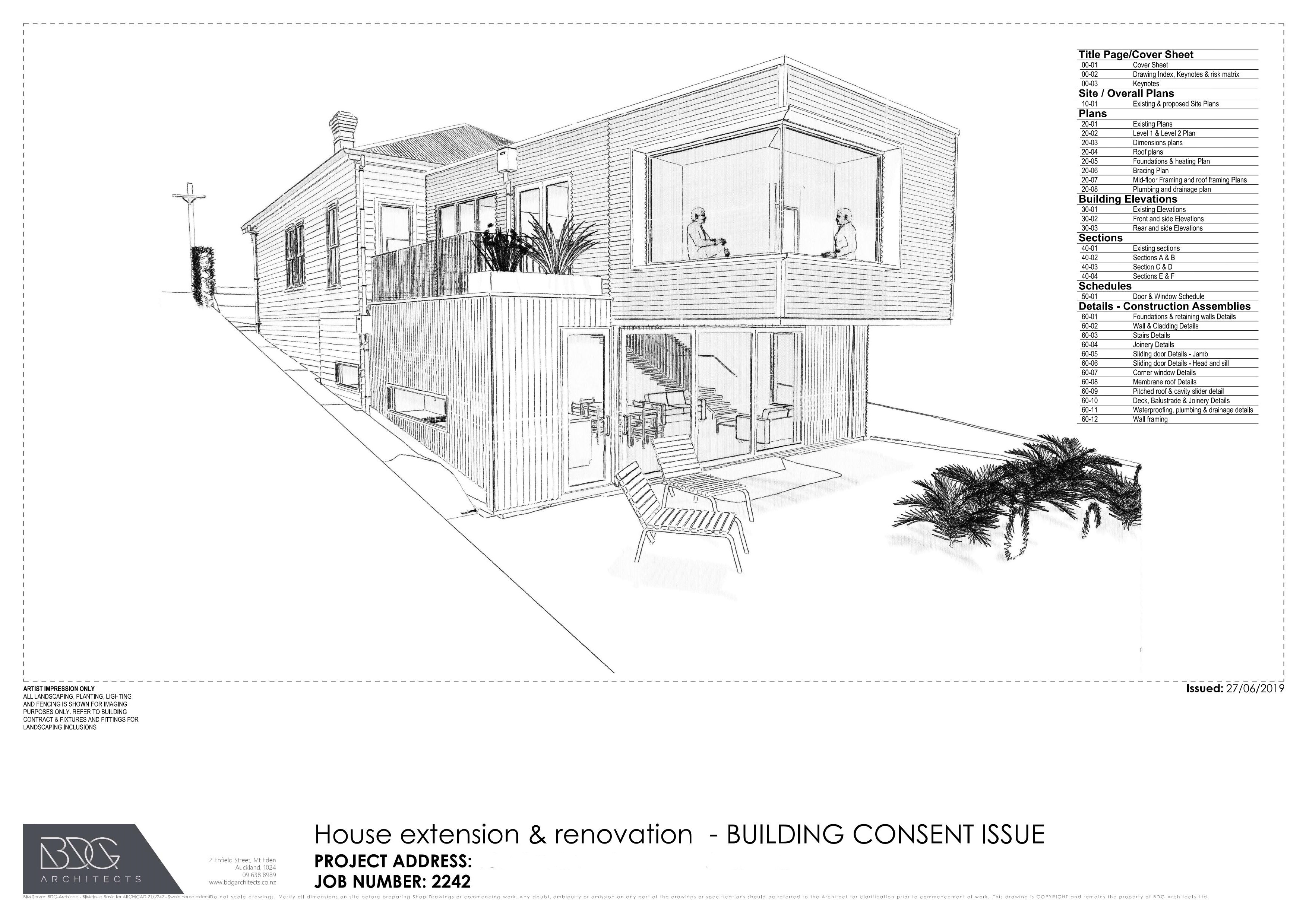 Considering the pandemic was affecting countries across the globe, there was much uncertainty. With no idea how it was likely to impact New Zealand, or in fact this renovation.
"Alpha 1 dealt with that very well and slowed down at the right time and locked the place up" Brent (owner)
The entire back end of the home had been removed and the construction of the new extension had begun. Leaving large areas that were open to the elements. Brent, Mary-Anne, and their daughters were living in the front of the home. This put the family in a vulnerable position.
" We felt that the most important thing to do at this point was to securely wrap and protect both the home and it's contents. Which in this case included the clients". Paul - Project manager.
COVID advice was sought from Government officials. They issued Alpha 1 Builders an 'essential workers' status. This allowed the property to be wrapped up to secure and protect it from winter elements.
"We were given a special status by the Government as they considered our trade and the time of year, winter, plus the open state of the home" Paul - Project manager.
We came out of alert level 4 and through each level of lockdown. Each time we changed a level the requirements changed. Over time we grew more familiar with the guidelines and routines required of us. There was no mistaking the changes to how we work and live under COVID 19.
"Strict guidelines were required of us whilst we were onsite to ensure the safety of those in attendance and the homeowners" Paul - Project Manager
Alpha 1 Builders and all subsequent trades were required to practice:
Social distancing
Strict hygiene practices (frequent hand washing/sanitizing)
Protective masks/clothing/gloves and equipment
Constant wiping and disinfecting in common areas
QR Code for the site to which each and every person had to register
Work bubbles with smaller teams/pairs of workers assigned together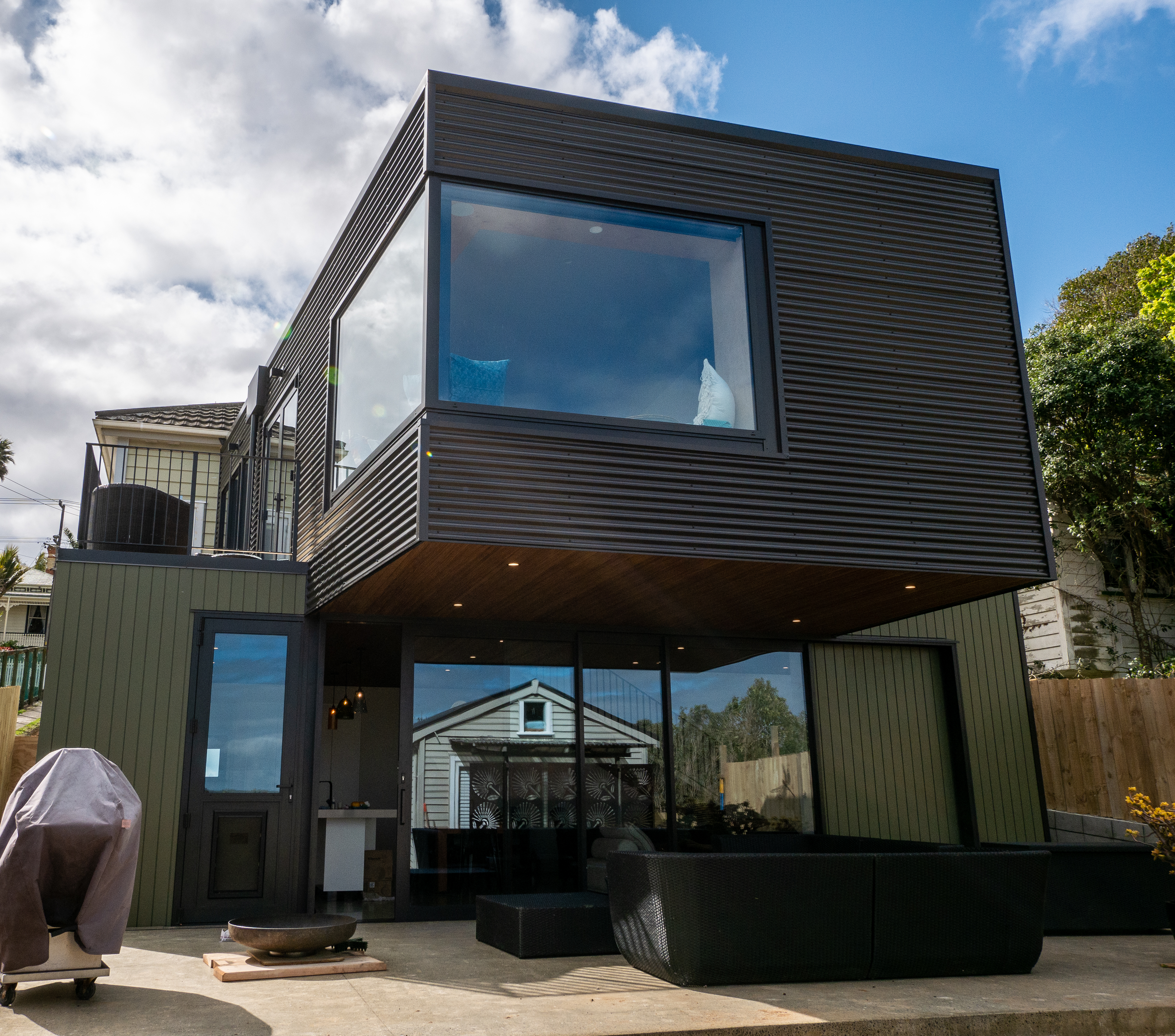 Alpha 1 Builders too had to adapt and change onsite. Personal wellness and safety were paramount as they worked through the renovation.
This new environment required a lot more planning and organizing ahead of time. Only then could work continue as the lockdowns lessened in intensity. Even the delivery of goods had to be pre-planned and orchestrated. With a clear drop zone, creating a non-contact delivery area. Systems and organization had to be on-point to ensure nothing
was missed
.
"Coming out the other side I think that the prep in the first place allowed that to happen and seamlessly re-start, that was fantastic" Brent - Owner.

"This year, 2020 has been a difficult year for everyone with lockdowns, and with that, I think you did everything you possibly could to make a difficult time easier for us.
"I think for you guys personally, I think you've done an amazing job in a difficult time" Mary-Anne - Owner.
How did Paul, owner and project manager of Alpha 1 Builders find the experience?
"We had to take each day as it came and be super organized to ensure that everyone and everything was covered".
"The success of this project is a testament to our procedures and our passion for renovation. We love improving how people live in their homes" Paul - Project manager.
Brent and Mary-Anne's full renovation gallery is now up to view here
Looking for more COVID 19 renovation advice?
If you'd like to chat with us about your renovation ideas or concerns, we'd love to hear from you.
Just drop us a line or give us a call 09 8468110