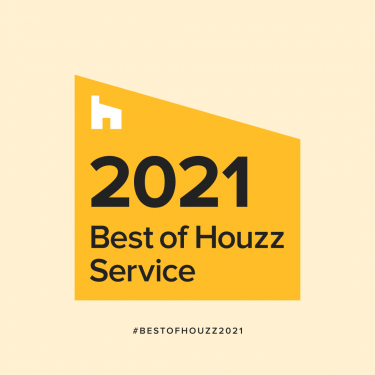 Customer service excellence award for 2021!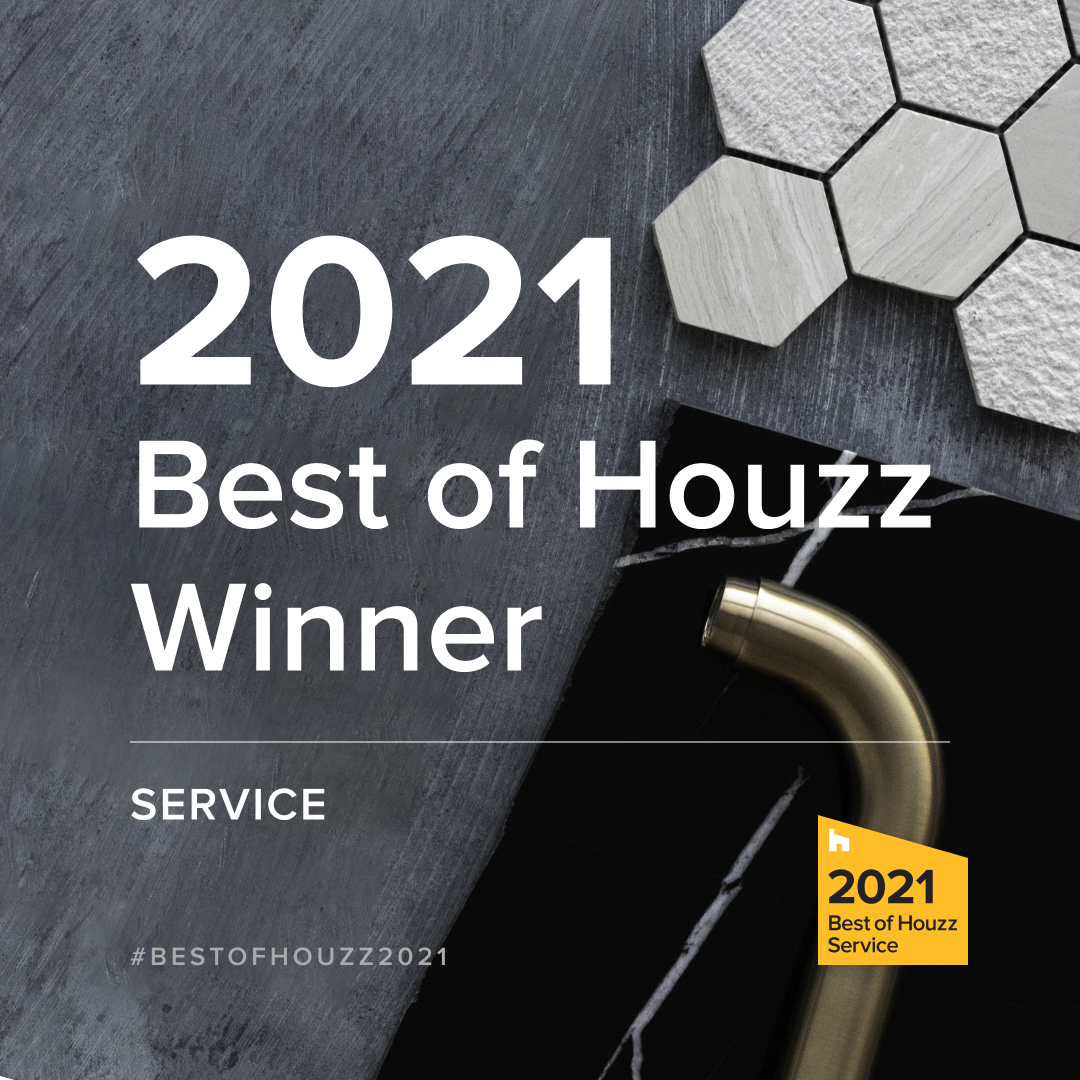 We are so incredibly proud to have scooped up this Houzz NZ Customer Services Award.
These awards are not easy to come by and are totally reflective of 5-star customer reviews.
Alpha 1 Builders has proven that the happiness of its customers is paramount, which is why we have gained 3 of these coveted awards.
So, who gave us these 5-star reviews last year? Take a look at 2 of our renovators' stories and links below. Keen to see all 6 of them? Check out our Houzz NZ page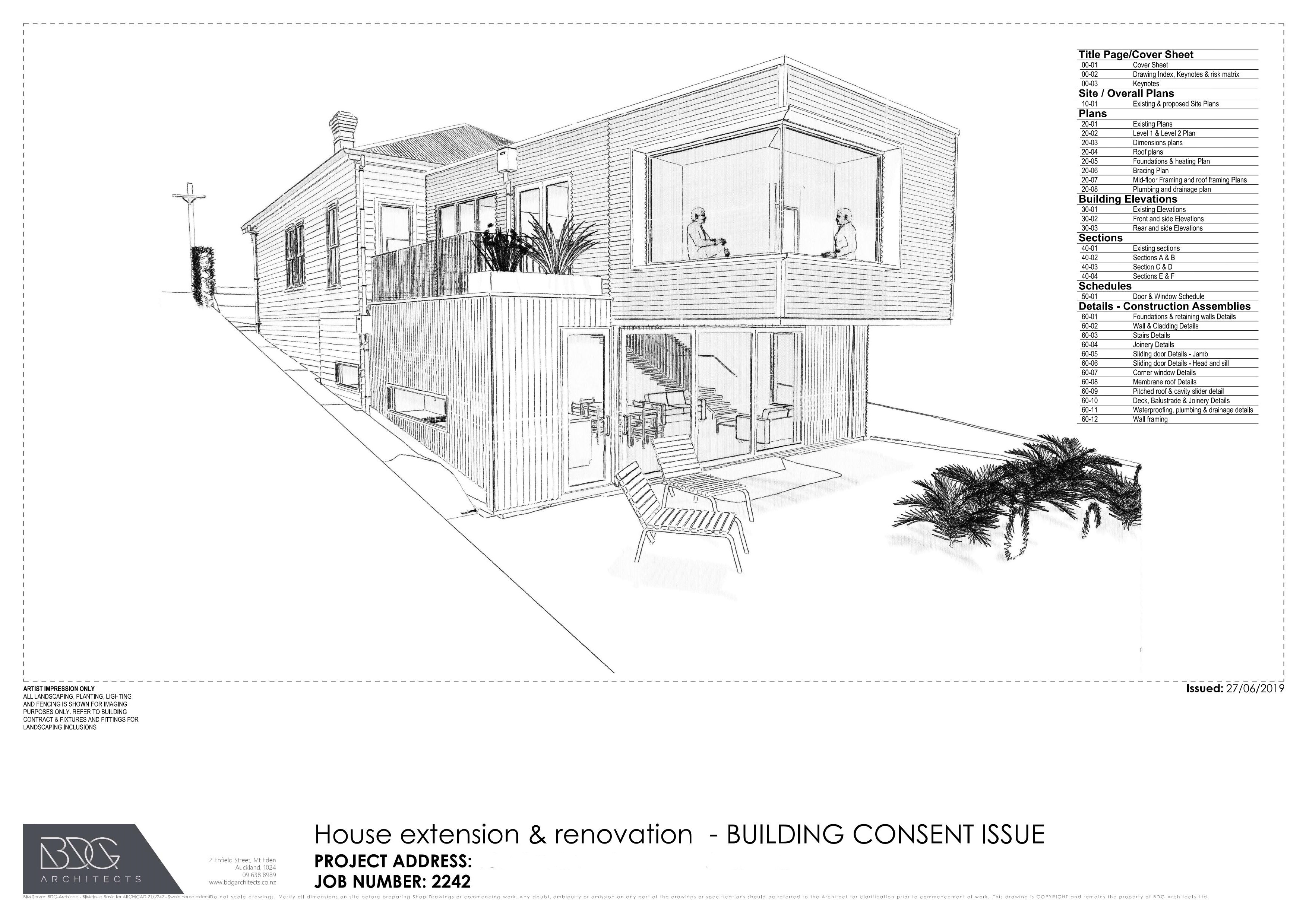 5* Review #1
Brent and Mary-Anne's 2 storey villa addition.
Brent and Mary-Anne renovated their traditional Villa in 2020, right in the midst of the COVID 19 outbreak.
It was no doubt a challenging time for everyone, let alone in the middle of a renovation!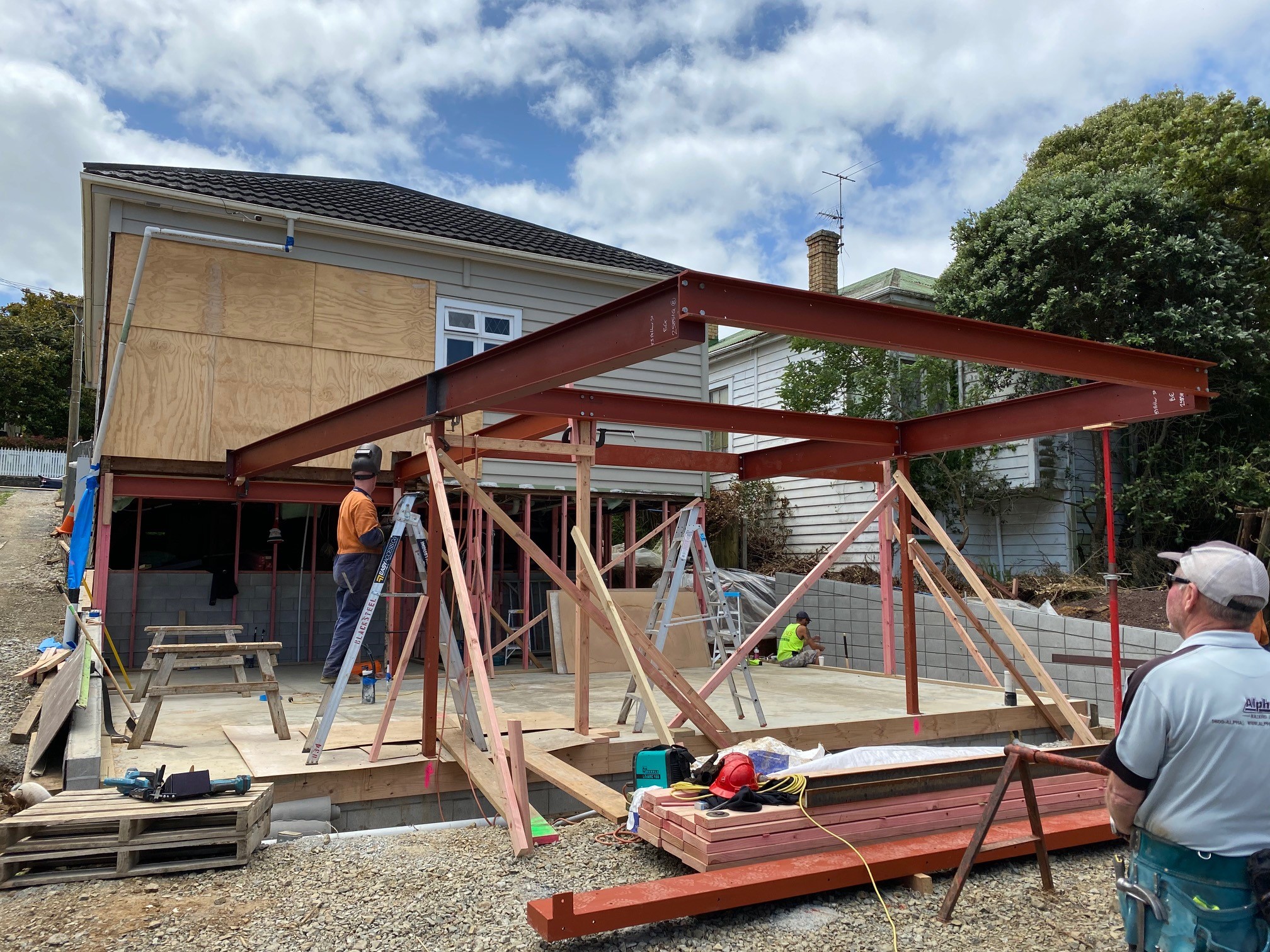 Here's what they had to say about their experience with us.
"Great to work with Alpha 1 through our build - professional in approach and quality-driven.
We had a number of challenging situations put to us by Covid and these have been dealt with seamlessly while limiting the impacts due to the high level of organisational capability. The end product has come well exceeding our expectations - we have no hesitation in recommending Paul and his team." Brent
How did we qualify for this award?
Only the top 3% of Renovators can receive these awards.
You must have the most 5* reviews within a year.
If you receive a review under the 5* you are no longer eligible.
The fact that Alpha 1 Builders have 13 five-star reviews on Houzz NZ, is a reflection of how much we care and look after our clients throughout a potentially stressful time in their lives.
Renovating your home is super exciting, and so it should be! It also comes with intense pressure to 'get it right'.
This is where we can help. From the beginning, we take your renovation journey with you. We have streamlined it all for you in our Dream Design Renovate plan.
From bouncing around your renovation dream ideas to designing the best plans for your improvements. We will communicate and support you all the way through to completing your dream home.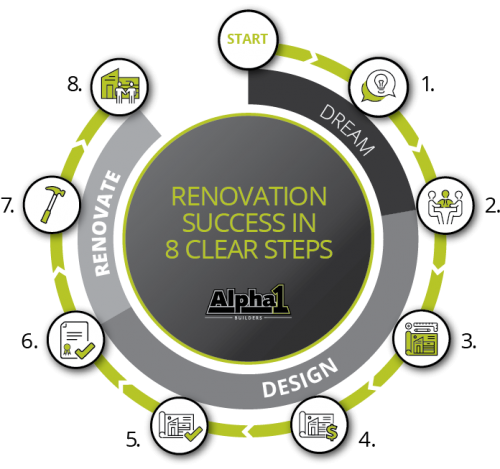 5 * review #2
Toby and Emma's Villa restoration and addition.
Toby and Emma bought an outdated, draughty villa after they fell in love with the sash windows, Kauri flooring, and cast iron roll top bathtub. They knew that the home would need a lot of work to bring it up to date and make it a warm, bright family home. So, that's exactly what we did, together.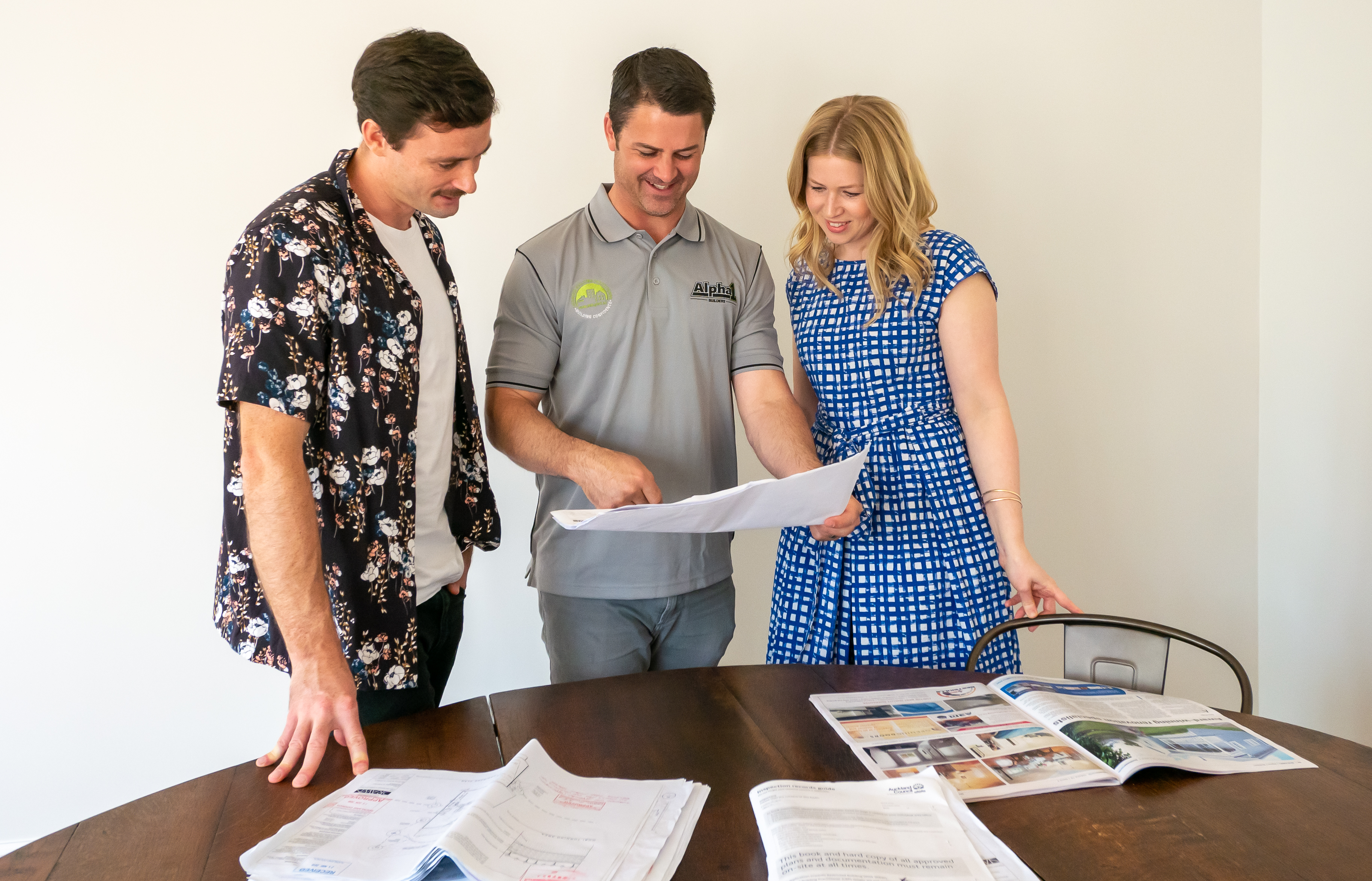 Here's what they had to say...

"Paul and the Alpha 1 team helped us to fully renovate and extend our 1900s villa into a beautiful home for our family in 2018/2019.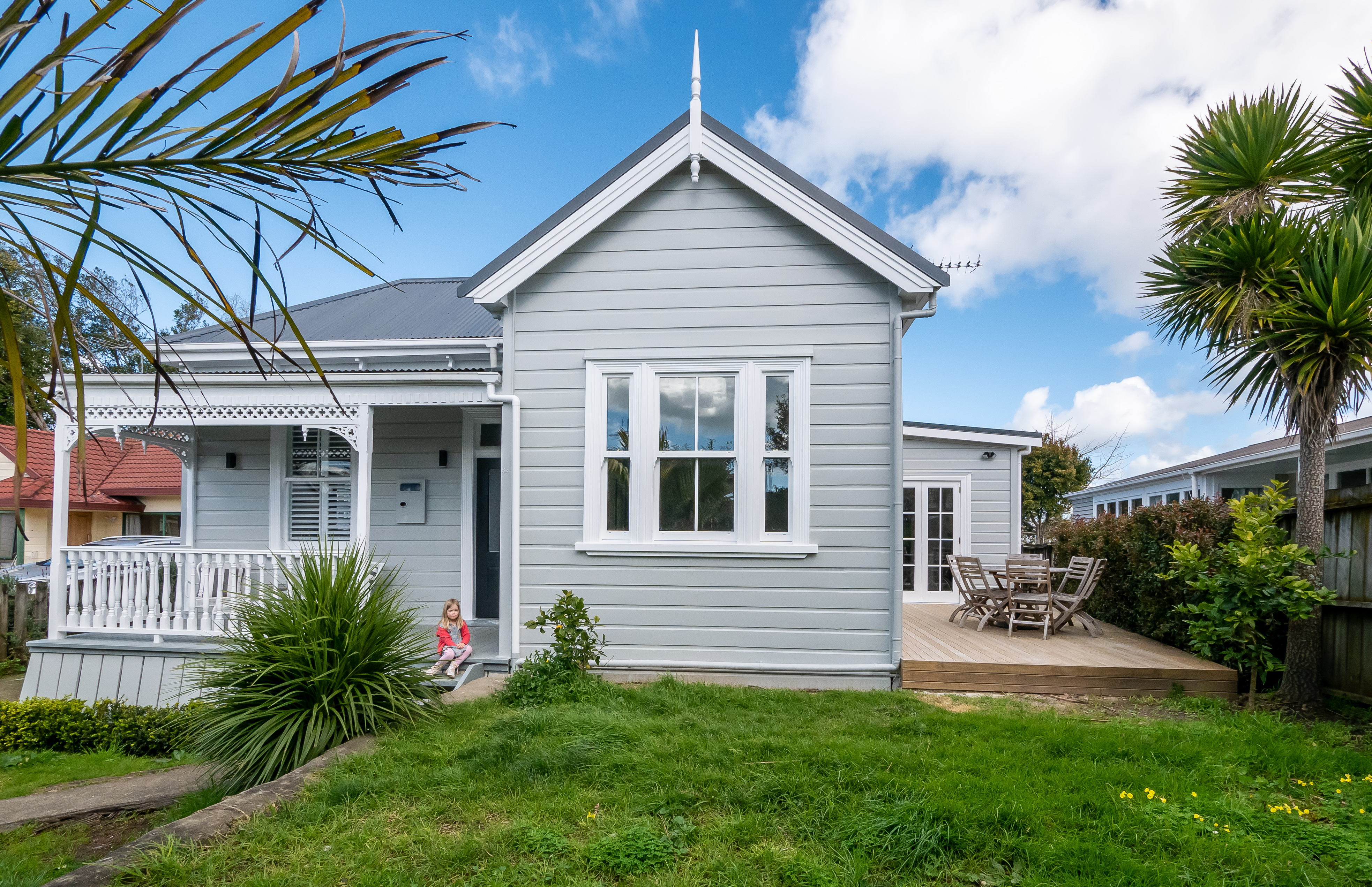 If you would like to see more of our projects, head to our Projects page There you'll find image galleries and client testimonial videos.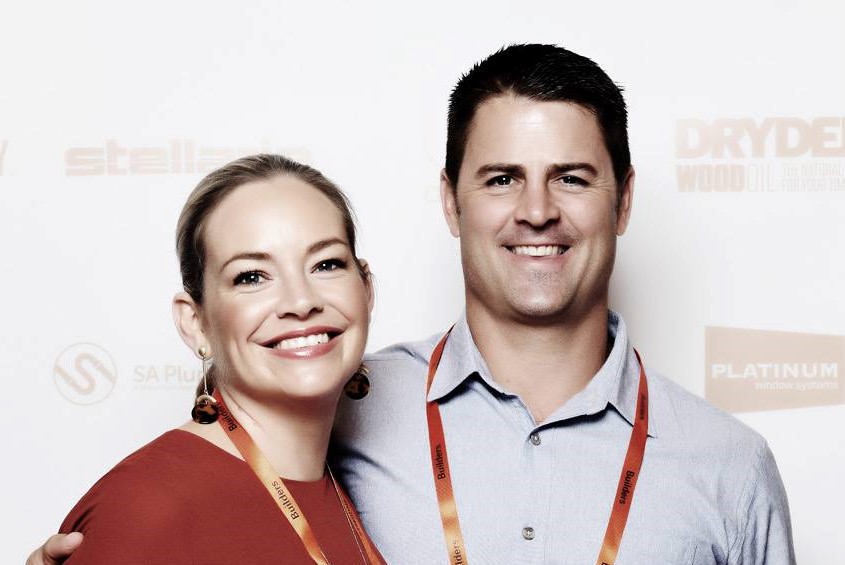 If you'd like to get in touch, feel free to give us a call on 09 846 8110 or drop us a line here We'd love to hear from you and get your renovation journey started.
Paul, Kate, & the Alpha 1 Builders team.