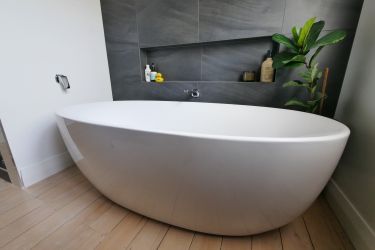 Best in Service Award 2018
Here at Alpha 1 Builders, the relationships we have with clients are very important to us.
We are a family-owned business and really appreciate the confidence that our renovating families award us.
Trusting our abilities as renovation specialists is vital for the success of your dream renovation. In return we do our utmost, to be honest, reliable and deliver what we promise on each and every one of our projects.
This attitude has seen us recently receive a 'Best of Service Award' and we are absolutely chuffed!
So who are Houzz NZ and why do they feel we deserve this Customer Service award?
Houzz, the leading platform for home renovation and design, announced the community's picks for Best of Houzz 2018.
This is intended as a homeowner-to-homeowner guide to the top home builders, architects, interior designers, landscape pros and other home renovation professionals on Houzz from cabinetry or roofing pros to painters.


"The Houzz community selected a phenomenal group of Best of Houzz 2018 award winners, so this year's recipients should be very proud," said Liza Hausman, vice president of Industry Marketing for Houzz.
"Best of Houzz winners represent some of the most talented and customer-focused professionals in our industry, and we are extremely pleased to give them both this recognition and a platform on which to showcase their expertise."
The Best of Houzz is awarded annually in three categories:
Design award winners' work was the most popular among the more than 40 million monthly users on Houzz.
Customer Service honours are based on several factors, including the number and quality of recent client reviews.
Architecture and interior design photographers whose images were most popular are recognised with the Photography award.
A "Best of Houzz 2018" badge appears on winners' profiles, as a sign of their commitment to excellence. These badges help homeowners identify popular and top-rated home professionals in every metro area on Houzz. Winners will be announced globally throughout the month.
About Houzz
Houzz is the leading platform for home renovation and design, providing people with everything they need to improve their homes from start to finish – online or from a mobile device. From decorating a small room to building a custom home and everything in between, Houzz connects millions of homeowners, home design enthusiasts and home improvement professionals across the country and around the world.
With the largest residential design database in the world and a vibrant community empowered by technology, Houzz is the easiest way for people to find inspiration, get advice, view products and hire the professionals they need to help turn their ideas into reality. For more information, visit houzz.co.nz.